shops
5 rue de navarre
75005 Paris
T: (+33) 1 43 36 78 92 contact@parisjazzcorner.com
Agency open from
tuesdays to saturday
from 12.00 AM to 8.00 PM
27 place de la libération
30250 Sommières
T : (+33) 4 66 35 42 83
contact@parisjazzcorner.com
Agency open on:
Saturday from 12.00 AM to 7.00 PM
or by appointment
Focus
THE NEXT SENDINGS WILL BE IN THE WEEK OF THE 28TH OF NOVEMBER. ** You can pay by Credit Card, PayPal or bank transfer.
À la une

Gabrielle Koehlhoeffer Randrian& LALATIANA
"Gazy Jazz Project"
Gasy Jazz Project, meeting between Jazz and the music of Madagascar, is a project formed in 2017 by the Franco-Malagasy double bassist Gabrielle Randrian Koehlhoeffer. After two albums as a trio, she presents a new repertoire of personal compositions accompanied by the singer Lalatiana. A mixed universe to discover!

1- Vaudoo
2- Tsy fantatro (je ne sais pas)
3- Aiza (où)
4- Fanilo
5- Grain de sable
6- Miaina (respirer)
7- Tsiky (sourire)
8- Ny Alina (nuit)
9- Speranza
10- Tso drano (bénédiction)
Les photos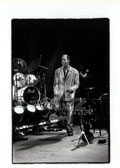 "Ornette Coleman 1992"
Real print from original negative of Ornette Coleman from 1992, black and white 18 x 24 cm (7.20 x 9.60''). All the high quality photos of this exceptional collection are issued from a french photograph agency and all photographed in France excepted when noticed.
All are stamped on back by the agency.
Publication is subject of reproduction rights.
27 place de la libération - 30250 Sommières - T : (+33) 4 66 35 42 83 -
contact@parisjazzcorner.com
Agency open on: Saturday from 12.00 AM to 7.00 PM or by appointment
©parisjazzcorner.com 2015 |
legals mentions
|
to contact us
|
top