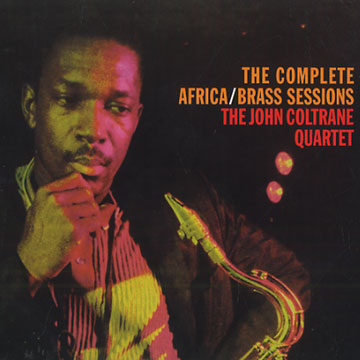 John Coltrane (saxophone)
"The complete Africa / Brass sessions"
'The Complete Africa/Brass Sessions' would prove to be one of Coltrane's only orchestral recordings, and the only with a soloist-plus-orchestra approach. While is thus unique, this record is by no means separate and distinct from the balance of Coltrane's recorded legacy. As a snapshot of where Coltrane's art stood in the spring of 1961, as an example of his ability to combine disparate elements into a strikingly unified whole, as a roadmarker pointing towards the future, 'Africa/Brass' remains one of the most powerful and compelling examples of the art of John Coltrane.