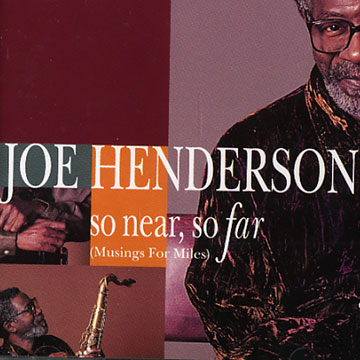 Joe Henderson (saxophone)
"So near, so far (musing for Miles)"
Miles was in the room. You could feel his spirit hovering over the proceedings on the swinging 'Joshua', the lush 'Miles Ahead', the sly, the bluesy 'Pfrancing'. But this musical seance reached its dramatic peak on 'Flamenco Sketches', the zen-delicate signature piece from 'Kind of Blue'.