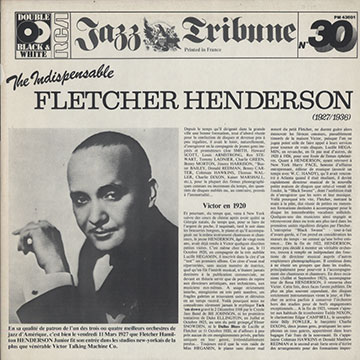 Fletcher Henderson (piano)
"The indispensable Fletcher Henderson"
RCA 1927/36 (réf. PM 43691)
Avec la participation de :
Fletcher Henderson (piano), Henri Red Allen (trumpet), June Cole (bass), Charlie Dixon, Coleman Hawkins (saxophone), Bennie Morton (trombon), Don Redman (saxophone), Joe Smith (trumpet), Bobby Stark (trumpet)
double 33rpm, mono, occasion, 20.00 €
[23.60 US$, 2,594.00 ¥]

1982 French pressing
État du disque : VG+
État de la pochette : VG+
Little crackling due to the recording.
The record is near mint.

The cover is in good condition.