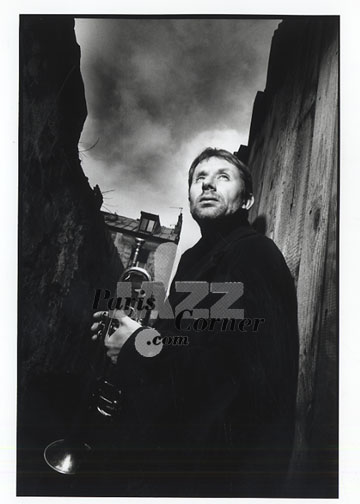 "Erik Truffaz"
Mephisto (réf. photo 518)
Avec : Erik Truffaz
photography, 10.00 €
[11.10 US$, 1,225.00 ¥]

Mint
Brillant tirage début 90s / glossy early 90s
> vendu
Real print from original negative of Erik Truffaz , black and white 18 x 24 cm (7.20 x 9.60''). All the high quality photos of this exceptional collection are issued from a french photograph agency and all photographed in France excepted when noticed.
All are stamped on back by the agency.
Publication is subject of reproduction rights.