shops
5 rue de navarre
75005 Paris
T: (+33) 1 43 36 78 92 contact@parisjazzcorner.com
Agency open from
tuesdays to saturday
from 12.00 AM to 8.00 PM
27 place de la libération
30250 Sommières
T : (+33) 4 66 35 42 83
contact@parisjazzcorner.com
Agency open on:
Saturday from 12.00 AM to 7.00 PM
or by appointment
Focus
THE NEXT SENDINGS WILL BE ON THE WEEK OF THE 8th OF MARCH. TAKE CARE ALL!
À la une

Marius Cultier& Henri Guedon& Eddy Louiss
"Creole Love Calls"
'Look out : you're about to discover the hot and fevered atmosphere of straw-walled ballrooms, the 'dens of iniquity'where in the 1970's every honest West Indian mother dreaded finding her children mixing with the riffraff ...'
Roland Brival

Les photos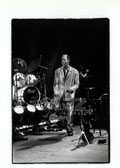 "Ornette Coleman 1992"
Real print from original negative of Ornette Coleman from 1992, black and white 18 x 24 cm (7.20 x 9.60''). All the high quality photos of this exceptional collection are issued from a french photograph agency and all photographed in France excepted when noticed.
All are stamped on back by the agency.
Publication is subject of reproduction rights.
27 place de la libération - 30250 Sommières - T : (+33) 4 66 35 42 83 -
contact@parisjazzcorner.com
Agency open on: Saturday from 12.00 AM to 7.00 PM or by appointment
©parisjazzcorner.com 2015 |
legals mentions
|
to contact us
|
top