shops
5 rue de navarre
75005 Paris
T: (+33) 1 43 36 78 92 contact@parisjazzcorner.com
Agency open from
tuesdays to saturday
from 12.00 AM to 8.00 PM
27 place de la libération
30250 Sommières
T : (+33) 4 66 35 42 83
contact@parisjazzcorner.com
Agency open on:
Friday (15h-19h)
and Saturday (11h-19h)
or by appointment
Focus
THE NEXT SENDINGS WILL BE ON THE WEEK OF THE 10th OF AUGUST.
À la une

Dano Haider& Anne Lauron& Natacha Santos& Verioca
"Vento De Jeri"
01- Agoniza mas nao morre
02- Vento de Jeri
03- Assim eu vou ficar
04- Rumos da vida
05- Rio amazonas
06- Folhas secas
Les photos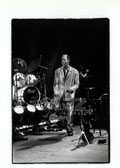 "Ornette Coleman 1992"
Real print from original negative of Ornette Coleman from 1992, black and white 18 x 24 cm (7.20 x 9.60''). All the high quality photos of this exceptional collection are issued from a french photograph agency and all photographed in France excepted when noticed.
All are stamped on back by the agency.
Publication is subject of reproduction rights.
27 place de la libération - 30250 Sommières - T : (+33) 4 66 35 42 83 -
contact@parisjazzcorner.com
Agency open on: Friday (15h-19h) and Saturday (11h-19h) or by appointment
©parisjazzcorner.com 2015 |
legals mentions
|
to contact us
|
top