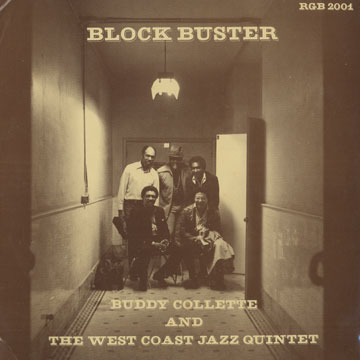 Buddy Collette (flute)
"Block buster and the West coast Jazz Quintet"
RGB 1975 (réf. RGB 2001)
Avec la participation de :
Buddy Collette (flute), Al Aarons (trumpet), John Collins (guitar), Al McKibbon (bass), Earl Palmer (drums),
33rpm, stereo, occasion, 30.00 €
[33.30 US$, 3,675.00 ¥]

Original US pressing
État du disque : VG+
État de la pochette : VG+
Very slight cracklings.
The cover's corners are slightly folded.