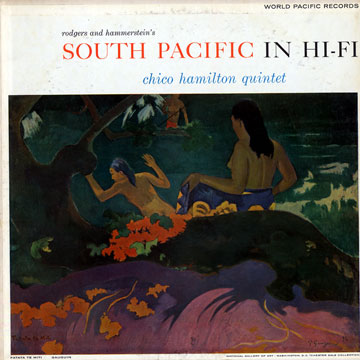 Chico Hamilton (drums)
"South Pacific in HI-FI"
World pacific records 1958 (réf. STEREO -1003)
Avec la participation de :
Chico Hamilton (drums), Hal Gaylor (bass), Paul Horn (flute), Fred Katz (cello), John Pisano (guitar),
33rpm, stereo, occasion, 46.00 €
[51.06 US$, 5,635.00 ¥]

Original US pressing
État du disque : VG+
État de la pochette : VG+
The record is VG+, some very tiny cracklings.
The cover is VG+ with a very discrete ringwear, the edge and the corners are slightly used
and little stickers on the back cover.