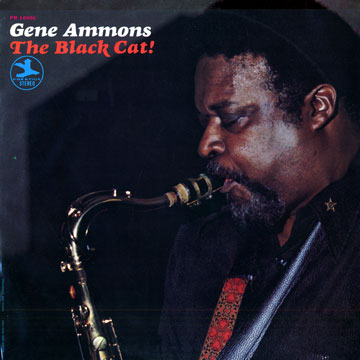 Gene Ammons (saxophone)
"The black cat"
A faint trace of ringwear on the front cover's upper right corner and on the rear's very top.

Punchy Bop and popular type of Jazz!

He became a member of the Billy Eckstine and Woody Herman bands in 1944 and 1949 respectively, and then in 1950 formed a duet with Sonny Stitt.
He remains most commonly known for his Bop collaborations with Charlie Parker, Dizzy Gillespie, Art Blakey, Sonny Stitt, Fats Navarro and Dexter Gordon.