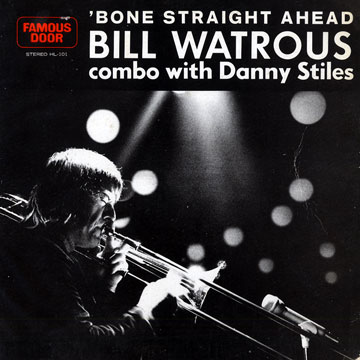 Bill Watrous (trombon)
"'Bone Straight Ahead"
Famous door 1972/1973 (réf. HL-101)
Avec la participation de :
Bill Watrous (trombon), Al Cohn (saxophone), Danny Stiles (trumpet), Steve Gadd (drums), Milt Hinton (bass), Hank Jones (piano)
33rpm, stereo, occasion, 25.00 €
[28.75 US$, 3,102.50 ¥]

US original pressing
État du disque : VG+
État de la pochette : VG+
The edges and the corners of the cover are used.
The cover is bent. So between VG- and VG+.