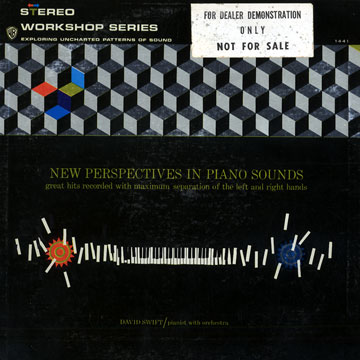 David Swift (piano)
"New perspectives in piano sounds"
Workshop 1962 (réf. BS 1441)
Avec la participation de :
David Swift (piano),
33rpm, stereo, occasion, 35.00 €
[45.15 US$, 4,651.50 ¥]

Original US pressing, gatefold cover.
État du disque : VG+
État de la pochette : VG+
A 'démonstration' sticker on front cover.

The record is sub-titled :
great hits with maximum separation of the left and right hands.