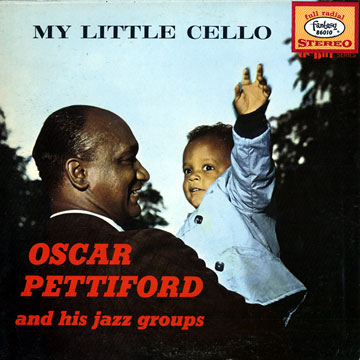 Oscar Pettiford (bass)
"My little cello"
Fantasy 1960's (réf. 86010.)
Avec la participation de :
Oscar Pettiford (bass), Walter Jr. Bishop (piano), Percy Brice (drums), Louis Hjulmand, Jan Johansson (piano), Charles Mingus (bass), Phil Urso (saxophone), Julius Watkins (cor)
33rpm, stereo, occasion, 50.00 €
[58.00 US$, 6,145.00 ¥]

Original US pressing, Deep groove
État du disque : VG+
État de la pochette : VG-
The edges are used.
A light background noise because of the pressing quality.