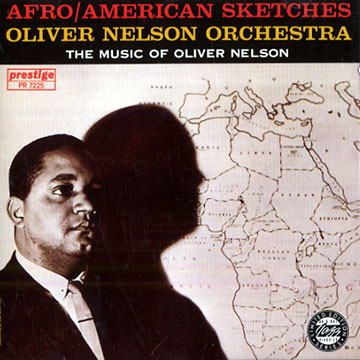 Oliver Nelson (saxophone)
"Afro/American Sketches"
Prestige 1961 (réf. OJCCD 1819 2.)
Avec la participation de :
Oliver Nelson (saxophone), Arthur Davis (bass), Eric Dixon (saxophone), Julius Watkins (cor), Ray Barretto (percussions), Patti Brown, Jim Buffington (cor), Arthur Clarke (saxophone), Jerry Dodgion (flute), Ernie Royal (trumpet), Ed Shaughnessy (drums)
CD, stereo, occasion, 10.00 €
[11.60 US$, 1,229.00 ¥]

1993 CD edition- 20bit -(Limited edition)

> vendu
Music by Oliver Nelson.
Réissue of the PR 7225 Prestige.