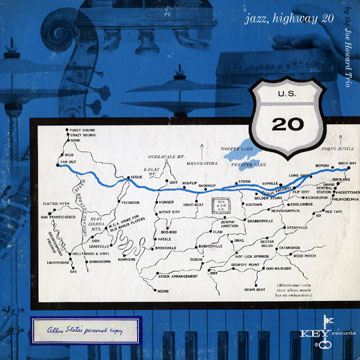 Joe Howard (piano)
"Jazz, highway 20"
Key Records 1956 (réf. LP715)
Avec la participation de :
Joe Howard (piano), Bob Sikora (bass), Iggy Valenti (drums),
33rpm, stereo, occasion, 45.00 €
[57.60 US$, 5,949.00 ¥]

US original pressing RARE
État du disque : VG+
État de la pochette : VG+
very slight crackling, near from M.
Edges and corners are a little bit worn. A start of ringwear on front and back side.