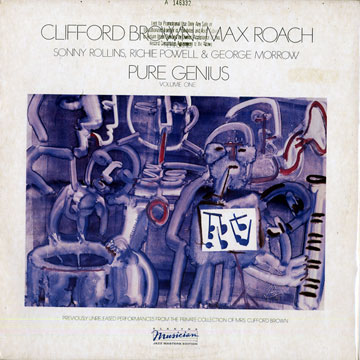 Clifford Brown (trumpet) & Max Roach (drums)
"Pure genius volume one"
The cover is a bit used. There is a stamp on the front side because this copy was a promotional one.
The record is in a very condition; a few wears and a few distortion but the sound is good.

Previously unreleased performances from the private collection of Mrs. Clifford Brown.