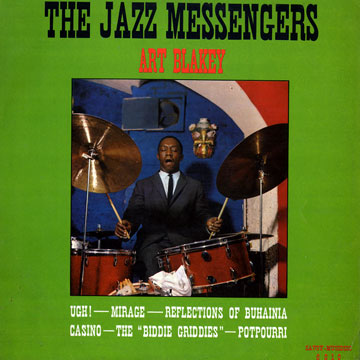 Art Blakey (drums)
"The jazz messengers"
Savoy (réf. 30 SA 6010)
Avec la participation de :
Art Blakey (drums), Jazz Messengers,
33rpm, stereo, occasion, 20.00 €
[25.60 US$, 2,641.80 ¥]

French pressing, Deep groove
État du disque : VG+
État de la pochette : VG+
Photo by JP Leloir.

The corners and the edges of the cover are slightly worn.
A ringwear on the back.

Small cracklings at a few times on the record.