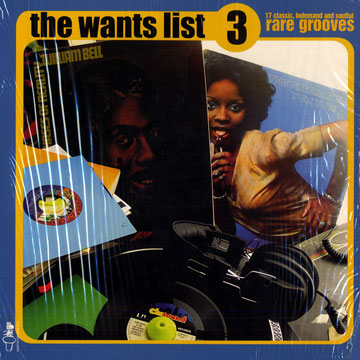 The Modulations
"The Wants List 3"
Soul Brother Records 1972/1980 (réf. LPSBPJ 33)
Featuring :
The Modulations, William Bell (vocals), Arnold Blair, Chicago Carl Davis (vocals), Gwen McRae, C.B. Overton, GLORIA Scott, The Fatback Band, Betty Wright (vocals), ¬ Various Artists, Archie Bell, Vernon Burch, Charles Drain, Ernie Hines, George Mc Rae, Passion, The Chi Sound Orchestra, Michelle Wiley, Ken Williams
double 33rpm, stereo, second hand, 18.00 €
[23.22 US$, 2,392.20 ¥]

2007 UK pressing
Record's condition : M
Cover's condition : M
> sold
In shrink cover.

A really worth compilation of songs... All songs had to be presses anew.
UK Rare Groove Scene features some hot and bouncing Modern Soul Gems.