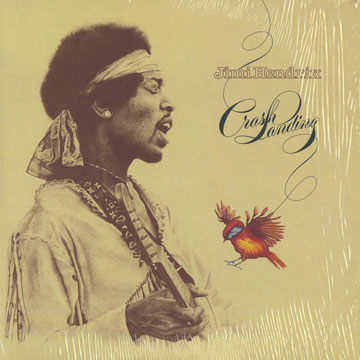 Jimi Hendrix (guitar)
"Crash Landing"
Reprise records 1975 (réf. MS 2204)
Avec la participation de :
Jimi Hendrix (guitar), Buddy Miles (drums), Bob Babbit (bass), Billy Cox (bass), Jimmy Maeulen (percussions), Barbara Massey (vocals), Jeff Mironov (guitar), Linda November, Allan Schwartzberg
33rpm, stereo, occasion, 30.00 €
[38.70 US$, 3,987.00 ¥]

Original US pressing
État du disque : VG+
État de la pochette : M
'In Shrink' cover.

Bare and unaudible dust traces.

Tracklisting : message to love - somewhere over the rainbow - crash landing - come down hard on me - peace in mississippi - with the power - stone free again - captain coconut.