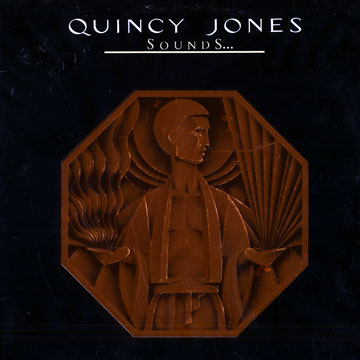 Quincy Jones (trumpet)
"Sounds...and stuff like that !!"
A&M records 1978 (réf. Sp - 4685)
Avec la participation de :
Quincy Jones (trumpet), Kahn Chaka, Herbie Hancock (piano), Hubert Laws (flute), Valerie Simpson, George Young (saxophone), Patti Austin (vocals), Steve Gadd (drums), Eric Gale (guitar), Richard Tee (piano), David T Walker (guitar), Wah Wah Watson (guitar)
33rpm, stereo, occasion, 20.00 €
[25.60 US$, 2,644.00 ¥]

US original pressing
État du disque : VG+
État de la pochette : VG+
The cover is used: between VG- and VG+.
The record has a few wear and distortion.

A very good and very funky Quincy Jones.