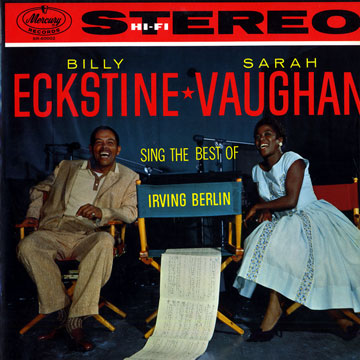 Billy Eckstine (vocals) & Sarah Vaughan (vocals)
"Sing the best of Irving Berlin"
A many tones thrilling tribute to the music of the man called Irving Berlin.
Conniving and sparkling recording sessions; Miss Vaughan and Mister B. seem to have a hell of ball!!!

VG+/VG- record.
Mild hailings.

Crazy front cover filled with undeniable enthusiasm.
A berlin portrait is featured on the rear cover.
Near M cover.