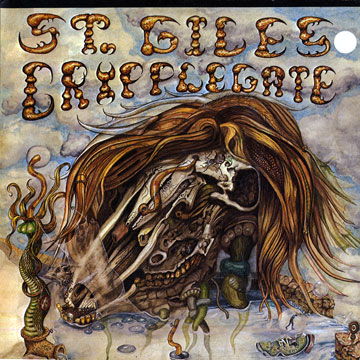 David Measham & Jack Nimitz (saxophone) & The London Symphony Orchestra
"St Giles Cripplegate"
David Measham's London Symphony Orchestra could have been of a great help to Hitchcock.

VG+/VG- record.

Sputterings on the quiet interludes.

White dot sticker on the front cover.
Couple of short notes on the rear's tracklisting.