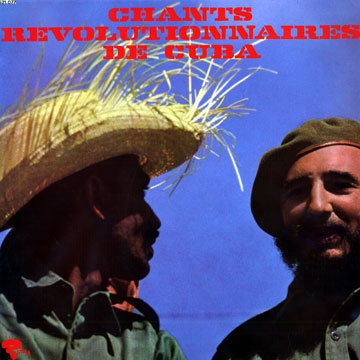 ¬ Various Artists
"Chants révolutionnaires de Cuba"
Riviera (réf. 521 077)
Avec la participation de :
¬ Various Artists,
33rpm, stereo, occasion, 20.00 €
[22.60 US$, 2,576.00 ¥]

French pressing
État du disque : M
État de la pochette : VG-
Cover's rated as between VG+ and VG-.
The front cover is in perfect state!
But...Ringwear, couple of stickers plus a small tear on the rear cover's upper right handcorner.