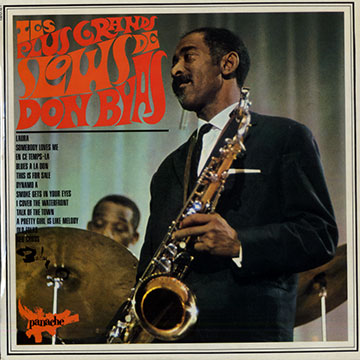 Don Byas (saxophone)
"Les plus grands slows de Don Byas"
Barclay 1964 (réf. 820-121)
Avec la participation de :
Don Byas (saxophone), Hubert Rostaing (clarinet), Art Simmons (piano), Billy Taylor (piano), Jean Bouchety (bass), Jean-jacques Tilché (guitar)
33rpm, stereo, occasion, 40.00 €
[51.20 US$, 5,283.60 ¥]

Original French pressing
État du disque : VG+
État de la pochette : VG+
The record and the cover are VG+ (near mint).
Some writings on the back.