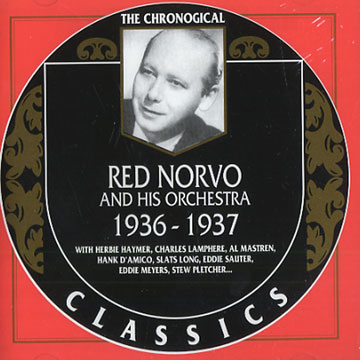 Red Norvo (vibraphone)
"Red Norvo and his orchestra 1936 - 1937"
1. I Got Rhythm
2. Oh, Lady Be Good
3. It All Begins and Ends With You
4. Porter's Love Song to a Chambermaid
5. I Know That You Know
6. Picture Me Without You
7. It Can Happen to You
8. Now That Summer Is Gone
9. It's Love I'm After
10. Peter Piper
11. When Is a Kiss Not a Kiss
12. Thousand Dreams of You
13. Smoke Dreams
14. Slumming on Park Avenue
15. I've Got My Love to Keep Me Warm
16. Remember
17. Liza (All the Clouds'll Roll Away)
18. (I Would Do) Anything for You
19. Jiving the Jeep
20. Everyone's Wrong But Me
21. Posin'
22. Morning After
23. Do You Ever Think of Me?